We source medical equipment from across the UK
Making a difference to people in Africa
We Facilitate Safe Learning Spaces
The Haddis Agape Foundation is a UK based charitable organization established in May 2014, with the intention of helping people suffering from neurosurgical problems and conditions that needed plastic surgery treatments in a cheerful, child-friendly environment.
The Haddis Agape Foundation envisions improving the health of disadvantaged children, and young adults suffering from pediatric neurosurgical and emotional psychological problems. also Therapy for Geriatric Issues — Therapy can help older adults who may have difficulty with the transitions of aging to manage their emotions, in ALERT Hospital physiotherapy Center. Adapting the climate change, improving mental well being. To create a better future and Building strong relationship in and across communities in London

 that we are already connected

 to.
 The foundation will facilitate surgical treatments for those who don't have the access to such medical care due to financial constraints.
The main purpose of the project is to provide life-changing surgical treatments to people who are unable to access such medical care for various financial and logistical reasons.
We are dedicated to improving the health and well-being of all people through excellence in patient care and the provision of advanced and appropriate services.
We will also offer a cheerful, child-friendly environment for a wide range of pediatric neurosurgery and conditions that need plastic surgery treatment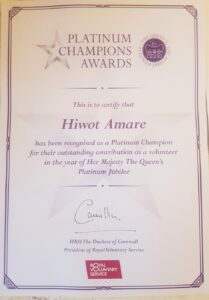 our mission Award from Her majesty in the UK....